Winner
After the Rush by Gina Troisi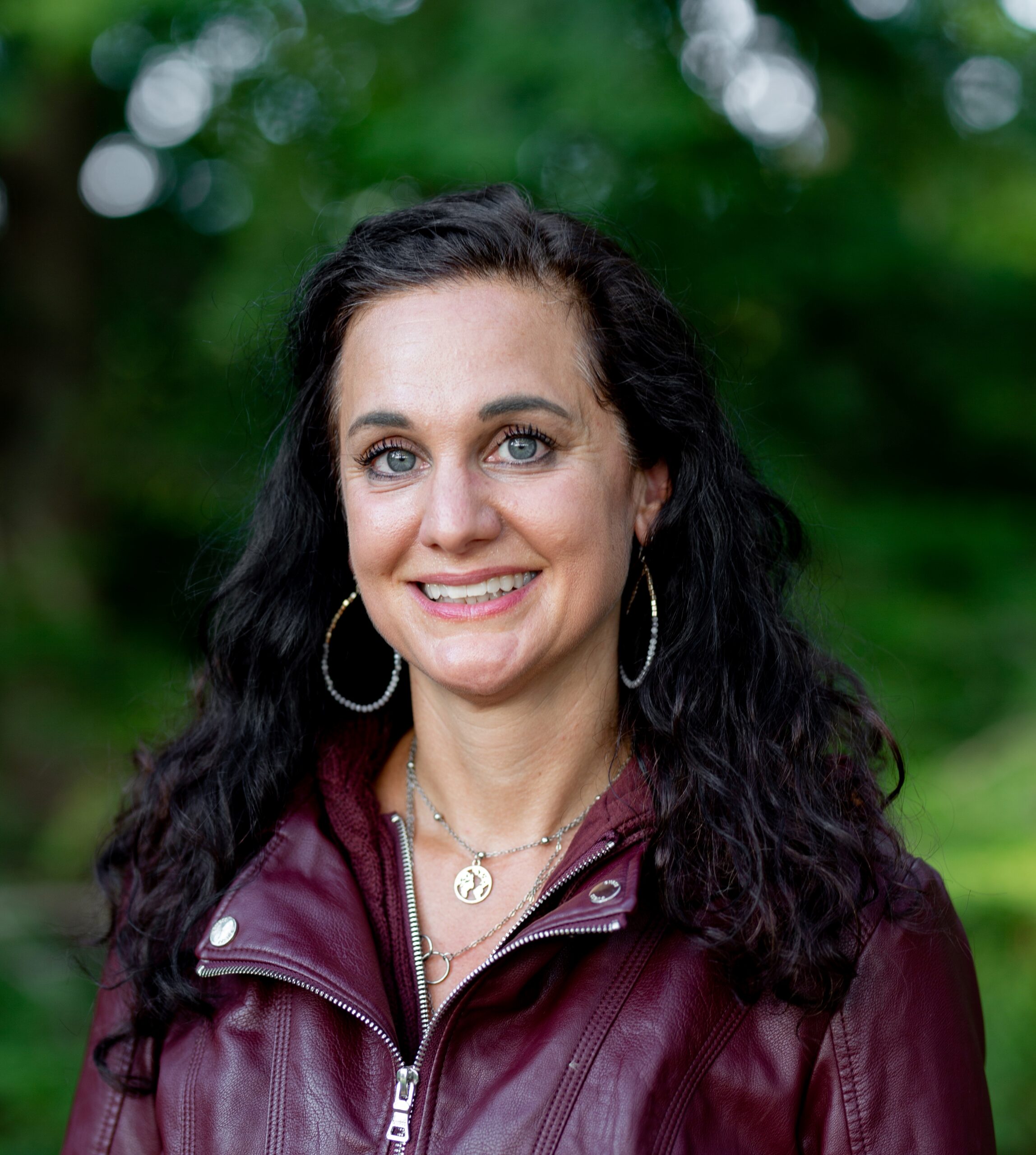 Gina Troisi received an MFA in Creative Nonfiction from The University of Maine's Stonecoast MFA Program in 2009. She is the author of the memoir, The Angle of Flickering Light (Vine Leaves Press, 2021), which was a finalist for the 2022 Maine Literary Awards, and the winner for the 2021 Royal Dragonfly Book Award. The memoir also received a Silver Medal for the 2022 Independent Publisher Book Awards (IPPY), and for the 2021 Reader's Favorite Book Award, and has placed in several other contests.
Gina's stories and essays have appeared in numerous literary journals and anthologies, including Fourth Genre, The Gettysburg Review, Fugue, Under the Sun, Flyway: Journal of Writing and Environment, and elsewhere. Her shorter works have placed as finalists in several contests, including the 2022 Margarita Donnelly Prize for Prose Writing (Fiction), the 2020 Iron Horse Literary Review Trifecta Award in Fiction, the 2018 New Letters Publication Award in Fiction, and others.
She teaches undergraduate writing at Southern New Hampshire University, mentors in the Masters of Fine Arts Creative & Professional Writing Program at Western Connecticut State University, and works as a bartender. She lives in southern Maine.
---
Runner-up
The Indispensable Lottie Hot by Carl Ehnis

Carl is a veteran writer in a broad range of media, including six novels and a non-fiction experimental volume, One Page a Day. He was an award-winning marketing communications writer in the world of corporate finance and investing. Several of his novels draw from that experience, most notably Race Riot and Medicus. These well-reviewed thrillers shine a withering light on the greed, corruption, and incompetence of the stories' high-powered executive villains. His YA speculative novel, Come the Harpies, was a 2022 Maxy Award Finalist.
The Indispensable Lottie Hot takes inspiration and thematic elements from several excellent sources, including A Man Called Ove (sudden widowerhood), Doxology (family dysfunction), Thank You for Smoking (voice and snark), Running & Being (running bible), The Fundamental Techniques of Classic Cuisine (food!), Topper (obnoxious ghosts).
Winner
Nine Grudges: The Spiteful Origins of the Happiest Dyke on Earth by Molly McCloy


Molly McCloy is a four-time Moth slam winner and Lambda Literary fellow. Her memoir Nine Grudges: The Spiteful Origins of the Happiest Dyke on Earth won first place in the 2023 Book Pipeline Unpublished contest and has been excerpted in the Blue Mesa Review and Foglifter. An excerpt told as a live story for Risk! was chosen for their "Best of" Podcast.
Molly earned an MFA in Nonfiction from The New School and now teaches writing for the awesome students of Pima Community College in Tucson, Arizona.
Reveling in the bright sunshine of a joy she once thought impossible, Molly lives with her wife Rebecca and their dog Princess Pinwheels of the Purple Mountains.
---
Runner-up
No Escape: My Horrible Food Travels with Chef Susan Feniger …A Love Story by Liz Lachman

Liz Lachman is an Emmy Award winning musician, and a Golden Reel Award winning music editor.
As a filmmaker, Liz's documentary Susan Feniger. FORKED, also known as "A Culinary Disaster Film," follows her spouse, Chef Susan Feniger, traveling the world gathering street food recipes for her first solo restaurant in Los Angeles … all which went horribly wrong.
Liz's proof-of-concept, the psychological thriller Pin-Up, starring Angela Sarafyan (Westworld) and Christina Chang (The Good Doctor) won 30 festival awards, and Liz is in development on the feature.
Her short gay romantic comedy Getting to Know You, starring Dana Delaney and Ian Gomez, won nine festival awards.
As a writer, Liz has twice been a Quarter finalist and a Top 15% in the Academy Nicholl screenplay competition, Semifinalist and Quarterfinalist in the PAGE Screenplay Awards, and Semifinalist in the Final Draft Big Break screenplay competition.
Liz's favorite things are classic Alfa Romeos and comic books. So yes, she's actually a 12-year-old boy.
Winner
Serial Killer Wanted by Michelle Hazen

Michelle Hazen is a nomad with a writing problem. Years ago, she and her husband ducked out of the 9 to 5 world and moved into their truck to become desert tortoise biologists. She found her voice with the support of the online fanfiction community, and once she started typing, she never looked back. She's now the award-winning author of nine contemporary romances that have been chosen as Amazon Editor's picks for Best Romance (2019, 2020), and named as Booklist's Best Romances of the Year (2019). Booklist's starred review called her writing a "balm for the soul."
These days, she works as a freelance editor and writing coach with Sanctuary Editorial. She's mostly based out of Idaho, but thanks to the wonders of wifi, she and her husband are still soaking up inspiration while they travel the world and work along the way.
The idea for her contest entry book came to her when she was walking down a street in New Orleans with her teenaged goddaughter, who mentioned, "I saw my first dead body in Walmart." Michelle stopped right there on the sidewalk and thought, "There's a book in that sentence." And indeed, it's still the opening line of the book today.
---
Runner-up
Such Lovely Skin by Jessica Stone

Jes Hart Stone's mystery, Blood on a Blue Moon, was awarded First Place—Best in Category in the Mystery and Mayhem Division of the Chanticleer International Book Awards (2020) and Best Mystery Award, Black Magnolia Press (2019).  Stone's action thriller, Turbulent Waters, launched in April 2022.
The Last Outrageous Woman (under Jessica H. Stone) won 1st in Category in the Somerset Awards Division of the Chanticleer Writing Competition (2018).
Such Lovely Skin placed 3rd in the Mystery/Thriller/Horror category—PNWA 2022 Literary Contest.
As an avid blue water mariner, Stone authored two nonfiction books on sailing, including the popular Doggy on Deck, and two long-running online columns, "Cruising with Critters," and "Living Aboard."
Jes divides her time between two seaside villages in the Pacific Northwest and Mexico.
Winner
Arden Wood and the Magical Musical by Allara Mist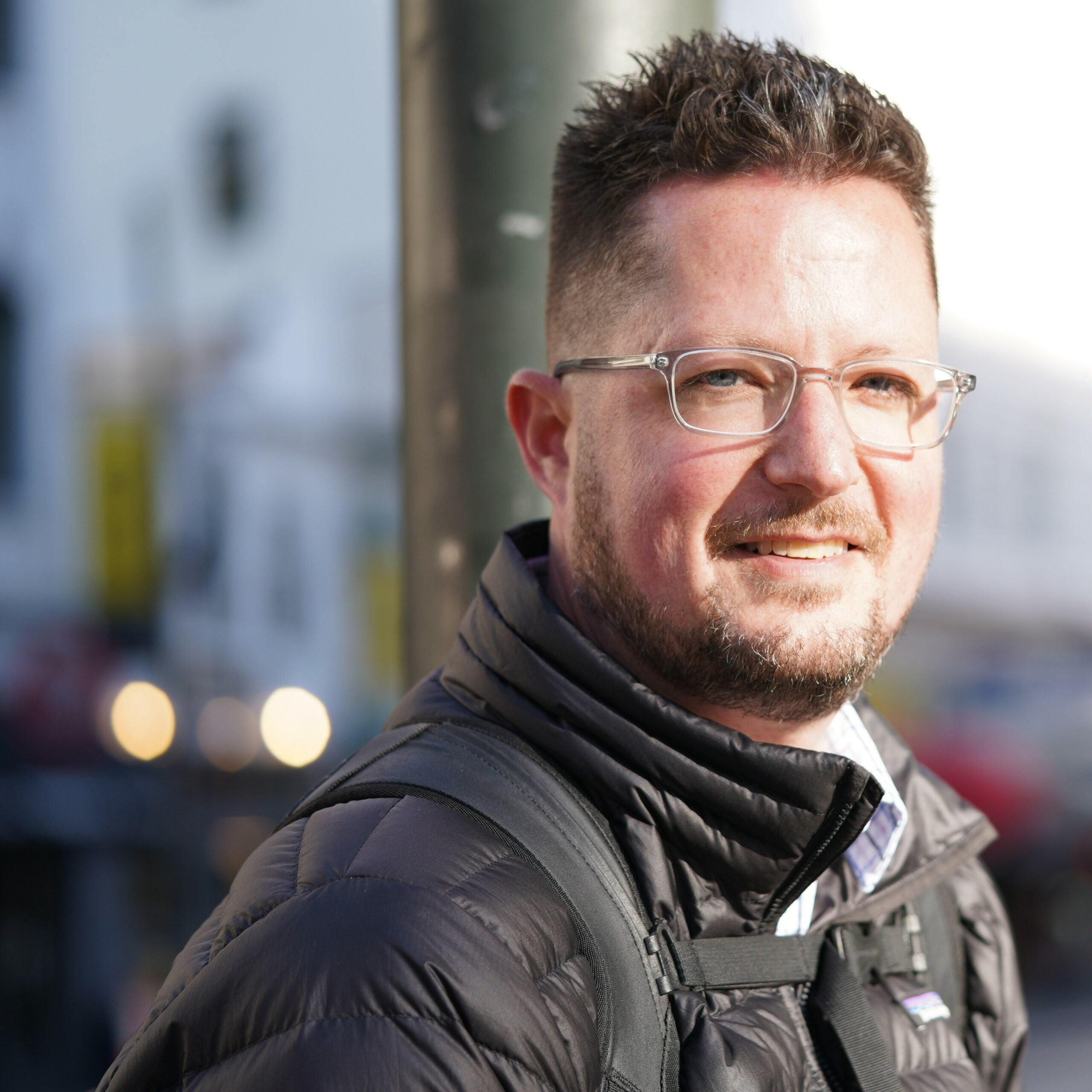 Allara writes fantastical worlds for ages 9 and up. As a fantasy and science fiction author, game designer, graphic designer and music composer, Allara's music is available on all popular platforms, and the word game, World of Words, is available on iOS.
When not working on their various creative endeavors, Allara enjoys travel, photography, hiking, and watching any kind of movie that does not involve a chainsaw massacre. Allara lives in the San Francisco Bay Area with their wife and son and dogs.
---
Runner-up
Penelope and the Dream-movers by Andrea Jensen

Andrea M. Jensen was born and raised in Southern California. Even as a young child, she was interested in storytelling. Her favorite place was snuggled on her grandparent's couch with a book in her hand.
Growing up with parents addicted to opioids, Andrea found solace in transporting herself to other worlds through writing. Penelope and the Dream-movers is Andrea's first novel and placed runner-up in the Book Pipeline Competition for Middle-Grade fiction and in the top 100 of the Launch Pad Prose Competition. She also enjoys writing comedy and horror/comedy screenplays and has placed in the semifinals and quarterfinals of the PAGE awards with her co-written pilots Adolescents and It's Not a Cult. She also placed in the quarterfinals of the LA International Screenplay Awards with her co-written feature High or Die. She is currently enrolled in a BA (Hons) program for Children's Fiction and Screenwriting through the Open College of the Arts in the UK.
Follow on: IG
Winner
The Paper Boat by Angela Toniolo


Angela Toniolo is an author of children's picture books. She lives in Australia with her husband, sons, and cat. She specializes in both fiction and nonfiction stories, and her writing spans prose and poetry, with a warm, heartfelt, and often humorous tone that resonates with young readers and adults alike.
Angela's stories are known for featuring animals, families, and strong characters that capture the imaginations of her audience. Her works often explore themes of relationships, overcoming obstacles, love, friendship, compassion, and the importance of self-discovery.
When she's not writing, Angela enjoys spending time with family and friends, playing with her cat, and making a lot of noise on the drums.
---
Runner-up
Mr. Finnigan's Ever Changing Shop by April Willis

April is a full time mathematics teacher and part time artist, who also enjoys baking, playing board games, and remodeling her historic home. She lives with her husband and two young children in a small town in Pennsylvania. Writing a children's book has long been a dream of hers.
The thought of her own children reading and enjoying a book she wrote gave April the final boost in motivation to make that dream a reality.
ROMANCE / WOMEN'S FICTION
Winner
The Last Egg by Linda Peckel

Linda J. Peckel writes fiction that often centers on the social dynamics of women and men and comically explores the mores that (mis)guide them. A deeply addicted movie fan, Linda loves to bring readers to interesting places where the ordinary residents are anything but ordinary. In addition to The Last Egg, she has two other novels seeking publication, including a suspense/thriller.
Linda received her MFA in Creative and Professional Writing from Western Connecticut State University (WCSU) and also holds a certificate in Film Directing from New York University, after originally studying creative writing at Boston University. She has made freelance writing a career, with over 200 published medical articles, and with PR clients including Habitat for Humanity of Coastal Fairfield County, and numerous arts organizations across the Northeast. She has used her film background to work as a location scout for many film and TV crews shooting in Connecticut, and sometimes as on-set Location Manager.
This is Linda's first major first-place award for novel writing. Previously, she wrote a screenplay that placed in the top 15% of the Nicholl Fellowship and a teleplay that made semifinals of the Austin Film Festival Heart of Screenwriting competition. Her MFA thesis, a thriller, received top honors. It's all about story!
Linda has taught creative writing at the graduate level for WCSU, and currently teaches undergraduate English there, as well as at Post University. Raised in New York State, she now lives in Connecticut. In the summers, she teaches creative writing workshops in New England. Her side interests include pastel painting and playing and singing pop music at a local jam.
---
Runner-up
Total Events of the Heart by Kristin Helms

Kristin Helms is the author of Grace + Oak: Inspiration in Poetry and Photographs from Dover Publications (2020), and From Boardroom to Baby from Career Press/RedWheel Weiser (2018). Her essay, Unraveled and Awake, was selected as one of the "Top 10 most compelling essays" for the San Diego Library's Decameron Project and chosen to be performed by an actor from Write Out Loud. Kristin's prose has been published in PopSugar, Literary Mama, Home & Garden Magazine, Motherly, and HuffPost. She resides in San Diego, California with her husband and two children.
Winner
A Crown of Snakes by Megan LaCroix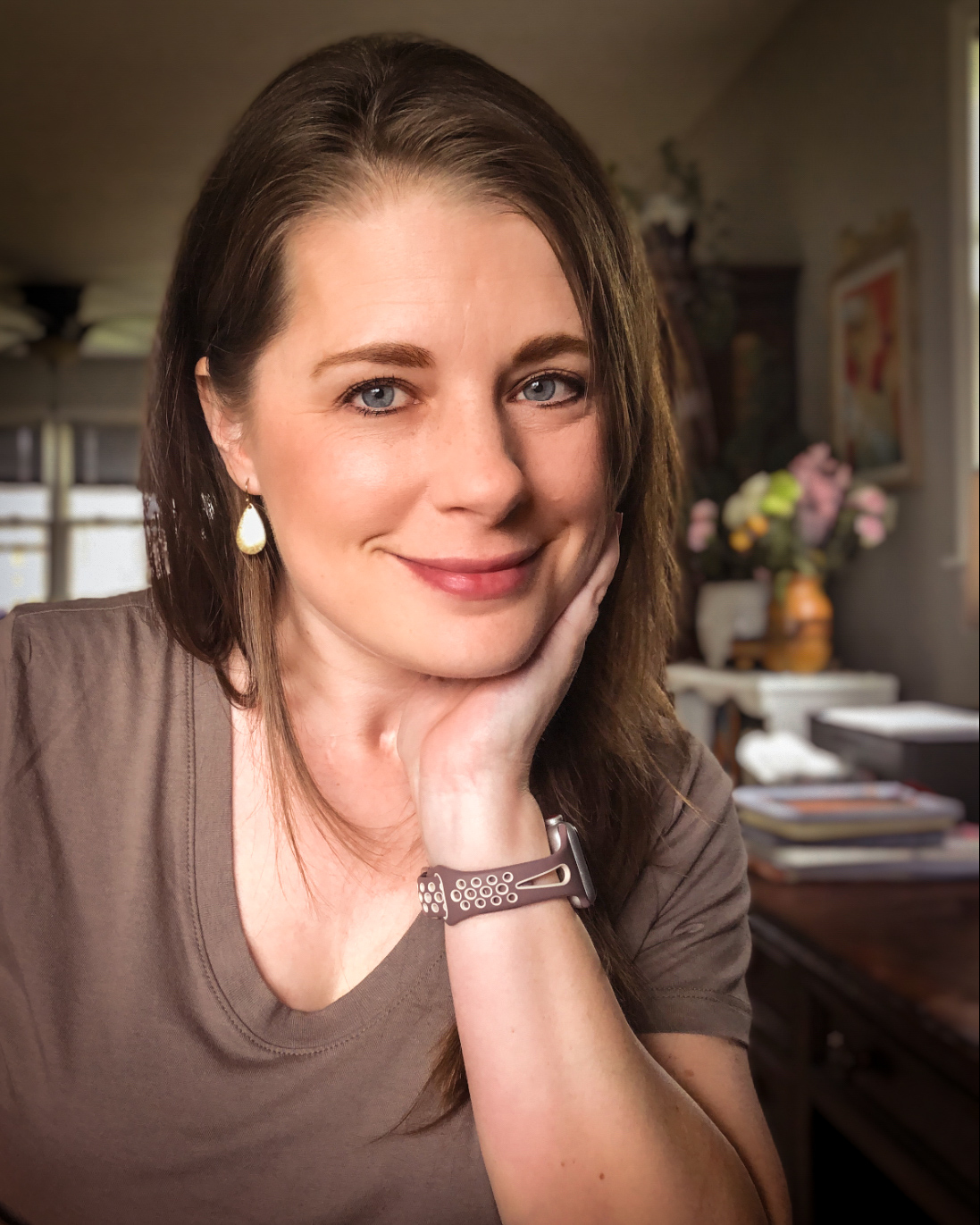 Megan LaCroix grew up in spooky New England, where they teach kids the art of tombstone rubbing in elementary school, so it's no wonder her imagination (and humor) swings toward the darker side. Μegan is also a creature of habit, a continuing survivor of severe brain encephalitis, and will definitely not stop buying handmade coffee mugs even though she ran out of cabinet space years ago.
---
Runner-up
Halfland by Ruth Anderson

After completing a degree in philosophy at Williams College, Ruth worked as an editor of college textbooks, first for Prentice-Hall, Inc., and then for St. Martin's Press—where she enjoyed going to work in NYC's famous "Flatiron Building."
She later moved to the Philadelphia area and developed a business as a job-search consultant, helping clients discover their strengths and tell their stories in resumes and cover letters.
As a fiction writer, Ruth gravitates toward speculative fantasy and is thrilled to be named a runner-up with her debut novel, Halfland.
Winner
House of Hunger by Michelle Sanchez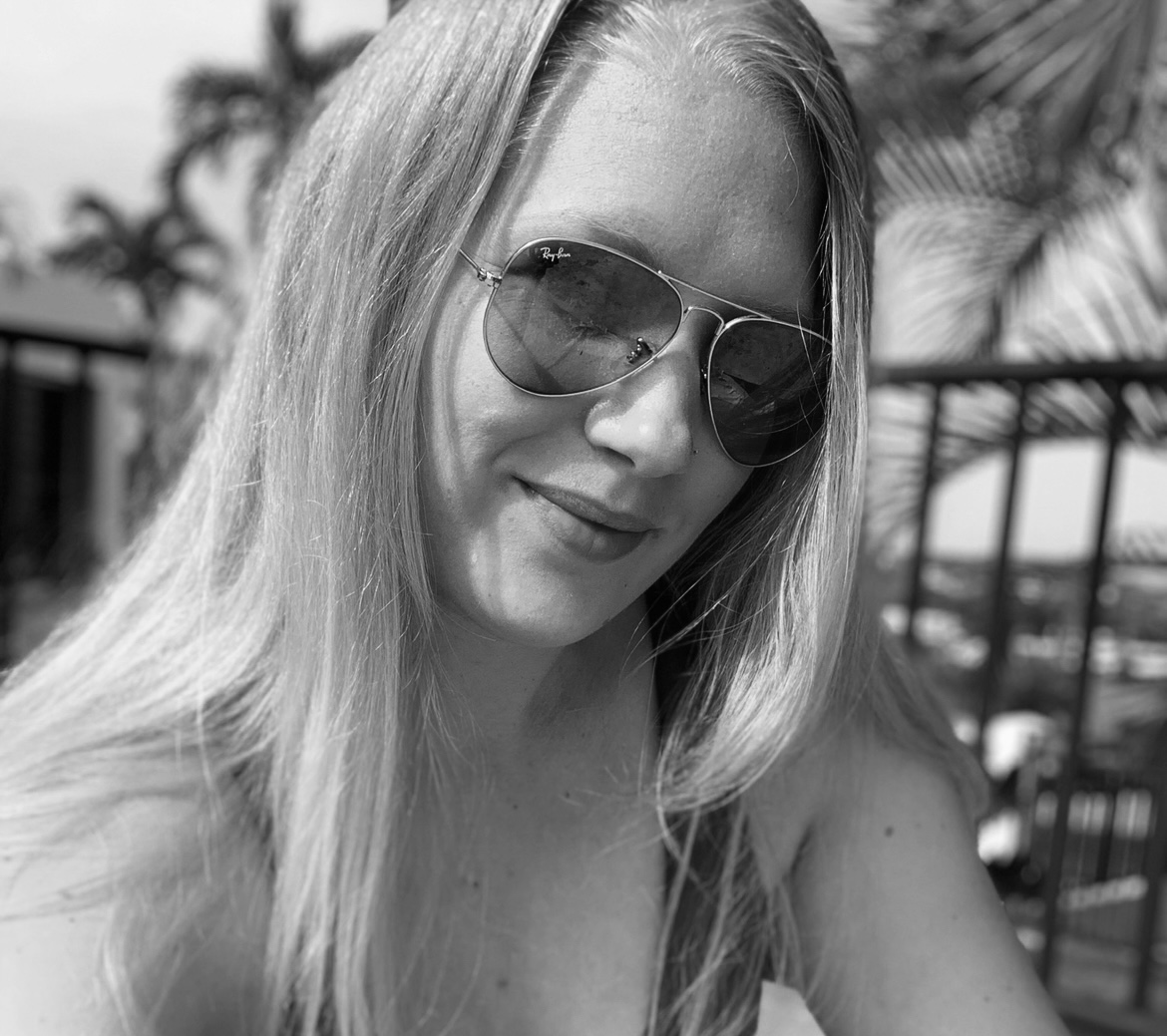 Michelle Sanchez is the author of House of Hunger, a YA romantasy/horror, and Blood on the Board, a YA speculative thriller.
As a social introvert, she enjoys hosting both bible studies and murder mystery parties, but her true love is reading (and writing!) twisty books that somehow always include blood. Married for twenty years, Michelle and her husband Damien live in sunny Puerto Rico where she homeschools their four children when they aren't surfing, playing sports, reading, or writing their own novels. You can follow her writing adventures on Twitter.
---
Runner-up
She's Got To Be Kidding by Eafat Newton

Eafat graduated from Vanderbilt University with an MBA and worked in market research as a way to explore human behavior. She then left the world of numbers and surveys, finding that making stuff up through stories and characters suited her better.
She completed a Screenwriting Certificate from Emerson College and joined a creative community of storytellers in the Harvard Square Script Writers, on whose board she now sits.
She is also a co-producer for the Women in Comedy Festival in Boston. She won the Bronze Award for TV Sitcom Pilot in the Page International Screenwriting Competition and placed as a finalist in the Roadmap Writers Iconic Character Competition.
Eafat wrote She's Got to be Kidding when she found herself pinned between parenting two teenagers and watching her dad make difficult end-of-life decisions.