About
Launched in 2021, the Book Pipeline Workshop reviews unpublished manuscripts, proposals, synopses, and queries, helping authors identify key issues early on in their writing process with an experienced team of editors. Both fiction and nonfiction accepted.
*Depending on level of readiness and editor recommendation, submissions may receive further review (at no cost) and consideration for industry.
Our Editors | FAQ | Contact Us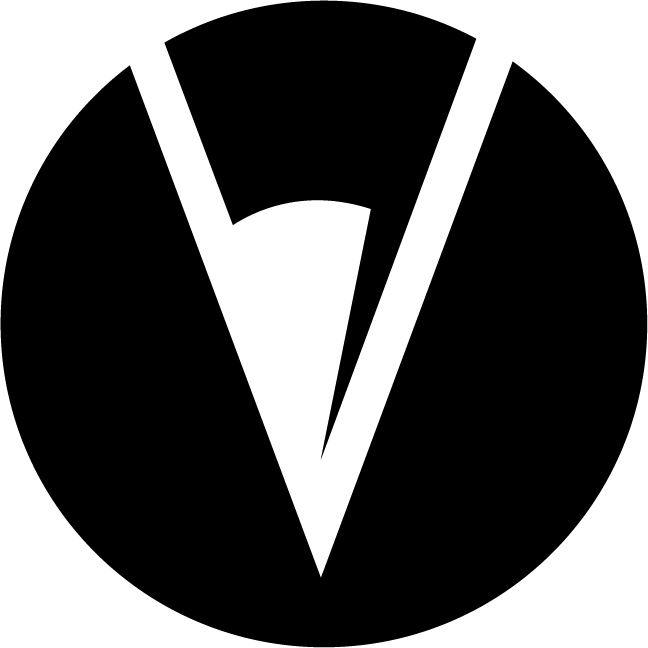 A discounted bundle of our most popular services:
1) a broad analysis of the first 5,000 words of your manuscript,
2) in-document edits on your query letter, and
3) in-document edits of your synopsis.
Includes follow-up questions with your editor.
Send Query Letter and Full Synopses as a Word doc only (no PDFs).
Send Manuscript sample as a Word doc or PDF.
Estimated turnaround: ~15- 20 business days
SUBMIT NOW
Offers in-document edits on your 1 page query letter, as well as a 1 paragraph summary of the editor's feedback.
Send as a  Word doc only (no PDFs).
Estimated turnaround: ~5-12 business days
Sample: Query Letter
SUBMIT NOW
Offers in-document edits on your full story synopsis (fiction & memoir).
Send as a Word doc only (no PDFs).
Estimated turnaround: ~5-12 business days
Sample: Coming soon
SUBMIT NOW
Offers in-document comments on your first 2,000 words (fiction, memoir, nonfiction, novellas, or short stories). This service is aimed toward writers with unpolished drafts who are looking for initial reactions and feedback.
Send as a Word doc only (no PDFs).
Estimated turnaround: ~5-12 business days
Sample: First Impressions
SUBMIT NOW
A broad analysis of the first 5,000 words (appx.) and a 1-3 page full story synopsis. For short stories, submit the complete story or up to the first 5,000 words. Send as Word doc or PDF.
Current turnaround: approximately 5-8 business days
Sample: Fiction
SUBMIT NOW
A broad analysis of your full nonfiction proposal.
Send as a Word doc or PDF.
Current turnaround: ~5-8 business days
Sample: Nonfiction
SUBMIT NOW
Editors
All readers are comprised of our in-house editors, who have years of experience in reading manuscripts, proposals, and synopses, many of which have worked for agencies and publishers, and are authors themselves.
---
Ciara Duggan graduated with her MFA from Boston University where she later taught undergraduate writing courses. She has worked as a freelance editor and ghostwriter for fiction writers, screenwriters, and academic writers alike over the past ten years. Her debut YA Fantasy novel, Awakened, was published in Fall 2021, and her debut poem, Of the Night, was included in Phantom House Press's Exquisite Poison Anthology. Also published by Phantom House Press is Ciara's debut adult novel, the romantic thriller A Fragile Woman, in April 2023. Not only does she write her own stories, but she loves to help other writers translate their ideas to the page.
---
Isabel Sterling is the author of YA novels These Witches Don't Burn, This Coven Won't Break, and The Coldest Touch (out from Razorbill, Penguin Random House). Isabel is also a master certified coach and host of The Author Burnout Cure podcast, where she helps authors create a burnout-free author career. As an editor, Isabel loves all things genre fiction and focuses on helping writers find the heart of their story and bring it to life on the page.
---
Jessica Eslinger is part editor and part librarian—a thorough word nerd! She has copywriting, content writing, and editing experience with a variety of formats and clients, and is always excited and curious about the way we say what we say. She has extensive experience with "young" writers, and has thus developed a knack for helping writers of all levels with strategy and clarity.
---
Karen Krumpak is a freelance editor with over ten years of experience helping writers bring their ideas to the page. She received her MA degree in English Literature and Culture Studies from the University of Cincinnati and her undergraduate degrees in English Literature, History, and Classical Languages focusing on Latin from Miami University. A former editor with Writer's Digest magazine and Writer's Digest books, she now works with publishers and authors of fiction, nonfiction, and select poetry.
---
Mara Raden is a pen for hire, often engaged professionally as a writer, teacher, consultant and filmmaker. She has over twenty years of experience working in publishing, journalism, theatre, television and film. Mara has extensive experience in writing and editing nonfiction, fiction, science fiction and journalism for print as well as media. She specializes in consulting and mentoring writers in narrative storytelling, character development, comedy and dialogue for print and media. Mara is a sought after ghostwriter and mentor. She can be found presently, writing, teaching, hosting workshops and developing projects in literature, media and for the stage in Santa Fe, NM and Los Angeles, CA. Her approach to writing and development is deeply collaborative.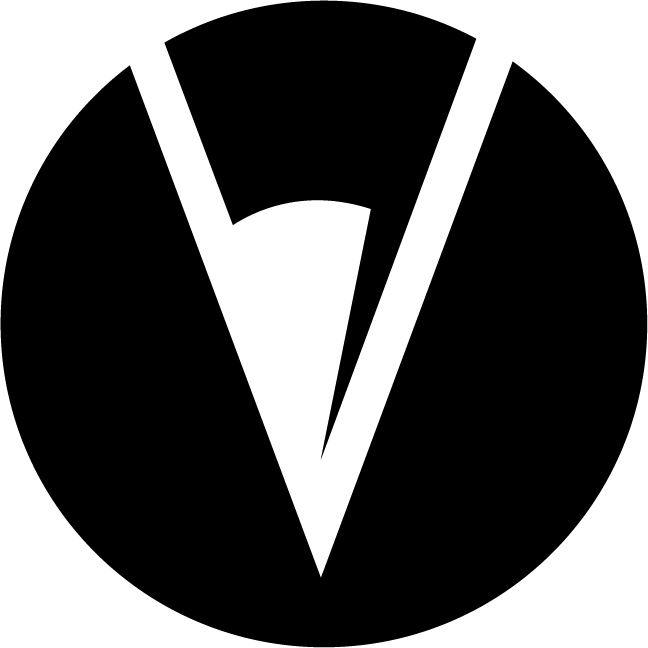 FAQs
How do I submit?
Click "submit" at the top or bottom of this page and follow the on-screen prompts. You'll receive a confirmation email with further info after registering.

After registration, email your materials in PDF or Word format to our coordinator.
Can I request a specific editor?
Yes, authors may request a specific editor amongst those listed. Note that availability may be limited, depending on their individual schedules.
Do I need a completed manuscript?
Manuscripts do not have to be completed. What we review:
Fiction Evaluations (including Memoir) - the first ~5,000 words plus the full synopsis (1-3 pages, single-spaced)
Nonfiction Evaluations (excluding Memoir) - the full proposal
First Impressions - the first ~2,000 words of your manuscript
Full Synopsis Evaluations - the full synopsis (1-3 single-spaced pages)
Query Letters Evaluations - the full query letter (1 single-spaced page)
Can an Evaluation lead to agent/publisher circulation?
If one of our editors recommends your work to Book Pipeline executives, we'll consider circulation to publishers and agents within our industry network.
We also work long-term with writers and assist them in finding the outlets best-suited for their story. Note that Book Pipeline does NOT take a percentage of any publication fee or advance, nor do we personally represent authors. We simply help make introductions to industry.
Please note that "First Impressions," "Full Synopsis," and "Query Letter" submissions are NOT considered for industry circulation. 
How should I format my submission?
Standard formatting preferred:
12-point, double-spaced text

Standard font (Times New Roman)

Word docs saved as .docx or .doc (PDFs are NOT accepted for First Impressions, Query Letter, or Full Synopses services)

Word docs or PDFs are accepted for the Fiction or Nonfiction evaluation as email attachments only. Hardcopies sent via mail are not reviewed.
If my submission is a few hundred words over the 5,000 word limit, is that okay?
That's completely fine. If you want to send in selected text—say, the first two chapters—and a natural break occurs a touch over that, that's acceptable. 
Should I make note of any trigger warnings in my submission? 
When submitting, please include a trigger warning at the top if your material contains graphic descriptions of topics such as physical or sexual abuse, torture, or suicide.
What should I include in my synopsis?
It should be a general summary of the story, hitting on the major plot points, beginning to end. If you have part one of a broader series, you can send an overview summary of the entire series.
What should I include in my proposal?
While nonfiction proposals can vary widely in both length and content, generally included are (but not necessarily in this order): a general overview; the book's potential position in the marketplace; the author's platform/background; relevant comparative, already-published titles; a plan for marketing the book; a chapter-by-chapter outline; and sample chapters.
This is by no means an exhaustive list, and it's highly advised to seek out samples so you can properly structure your proposal.
What should I include in my query letter?
While query letters can vary in content, generally included in this 1-page document are (but not necessarily in this order): the book's title; word count of full manuscript; genre; age category; a brief story "hook;" an author bio/introduction; and its potential position in the marketplace. 
We'd highly advise to seek out samples so you can properly structure your query letter prior to submitting.
Can international writers submit?
Yes. Writers outside the US are welcome to submit their work. However, we only accept works in English
What happens when I re-submit my materials a second-time for the same service?
You are welcome to request the same editor or a new one. If you make no request, your materials will be assigned to either. If your re-submission is sent to a neweditor, they will be given the original feedback of the first editor (for reference only). Note: requests for specific editors are welcome but not guaranteed.
What is not eligible?
Screenplays, TV pilots, or any material that is not a work of fiction or nonfiction. Scripts may be submitted to the Script Pipeline Workshop.
Contact our coordinator with any other questions.