– Grand Prize Winners –
Literary

Dependable Things by Robin Curley
Robin Curley graduated from Teachers College, Columbia University with a Master's in the Teaching of English, and taught literature and creative writing in Massachusetts before having children. She was also Editor of Queen's Head and Artichoke, Tufts University's literary magazine. The isolation of the pandemic forced many of us to grapple with the person we are when there's no one to perform for; this novel was born out of the subjectivity we all bring to our own narratives.
Mystery / Thriller

The Woman in the Waves by Camille Booker
Camille Booker writes historical fiction, drawing inspiration from the achievements of real-life women whose courage, intelligence and determination made a difference during their time. Her stories explore themes of motherhood, equality and discrimination. Her debut novel, part bittersweet love story, spy adventure, and crime mystery set in Australia during WWII, has been described as a coming-of-age page-turner and is the result of hard work and many stolen moments in between being a busy mum of two young children.  It was published by Hawkeye Publishing (2021), long listed for the Lucy Cavendish Fiction Prize at the University of Cambridge (2019) and was a finalist in the Hawkeye Manuscript Prize (2020).
A former French university teacher, Camille has always loved words and language, so her interest in writing fiction was a natural progression. She studied Creative Writing at the University of Wollongong on the south coast of New South Wales, where she lives with her husband, young son, and baby daughter. She is currently enrolled in the exclusive Curtis Brown Creative 6-month Novel Writing Course and has recently been accepted to a PhD in Creative Writing, which she plans to begin in 2023.
Sci-Fi / Fantasy
Nocturnal Ink by Aaron Brooks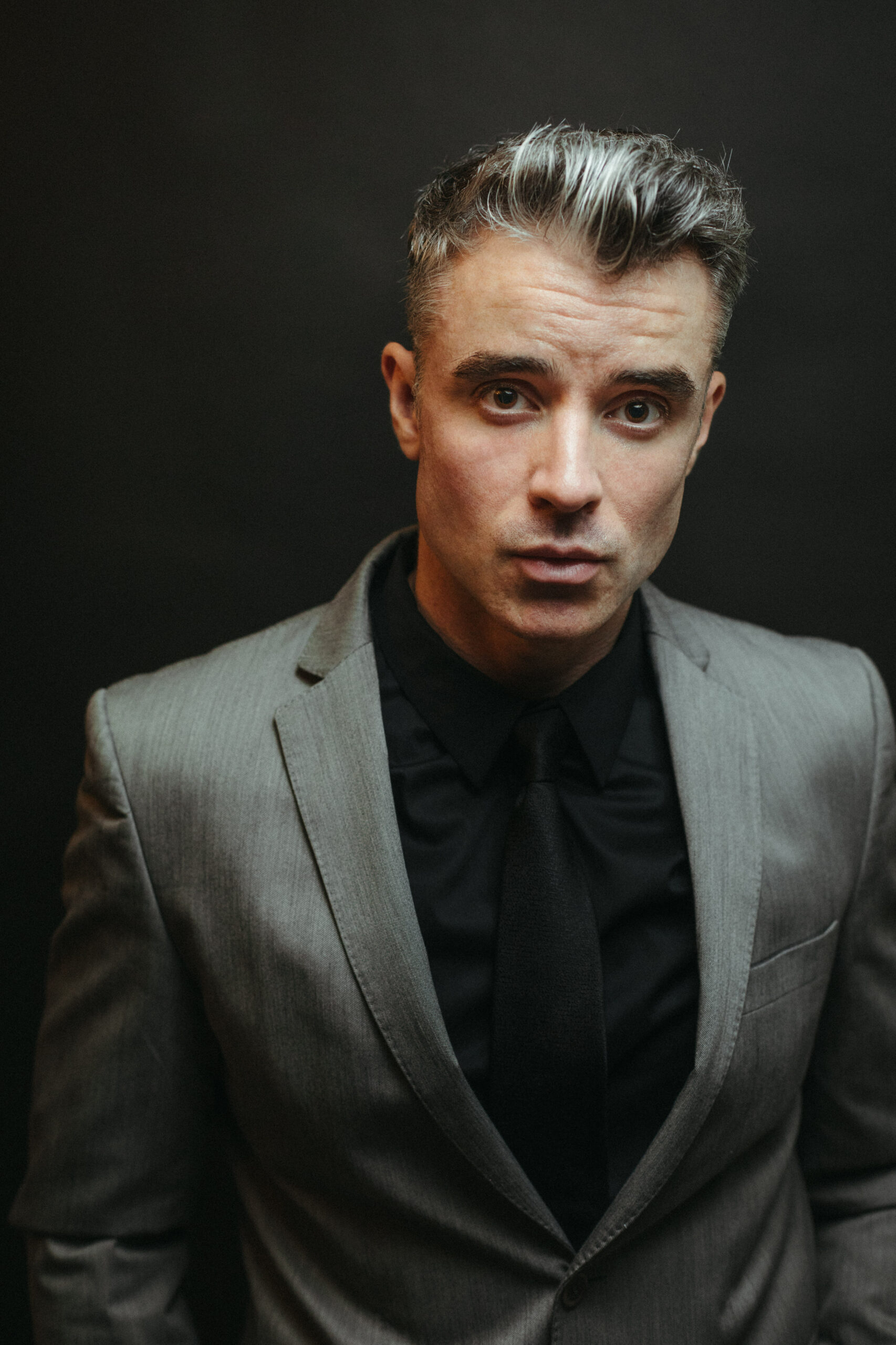 Aaron's love of storytelling began with his grandfather. He'd draw with young Aaron for hours. Every picture was a tale of dragons, and spaceships and heroes and villains and turtles of the ninja variety. In his teens, Aaron found the works of Mr. Frank Miller and Todd McFarlane, making his own comics, trying (and failing) to copy their twisted genius. In his late teens, Aaron followed his mom to an acting class and fell in love with that form of storytelling. As an actor, he's been lucky enough to work on Battlestar Galactica, Stargate and Fringe, to name a few.
In 2007, Aaron went to Vancouver Film School for writing, and since has developed and produced screenplays and pilots with Writ Large, Campfire, 3Arts, Ravenwest, Clone Wolf, Keystone Pictures, and Muse Entertainment. Since the beginning of the pandemic, he's dedicated himself to prose, influenced by greats like Martha Wells, Hugh Howie, Anne Leckie, Joe Abercrombie, George RR Martin, and Dan Simmons.
When he's not writing, you can find him: playing basketball with his son; snowboarding down a mountain at breakneck speeds (also with his son); lounging on a beach with a cocktail; consumed by fantasy football; throwing his X-Box controller in anger when Madden has the audacity to make Nuk Hopkins drop a dime from Kyler over the middle; feeling guilty for eating an entire pint of Ben & Jerry's in under 13 minutes; drinking wine with friends and family; lovingly roasting each other while we play Settlers of Catan; listening to mid-to-late-90's hip-hop; and in bed, snuggled up with a good book.
Young Adult

Rhythm & Beat by Phoebe Angaye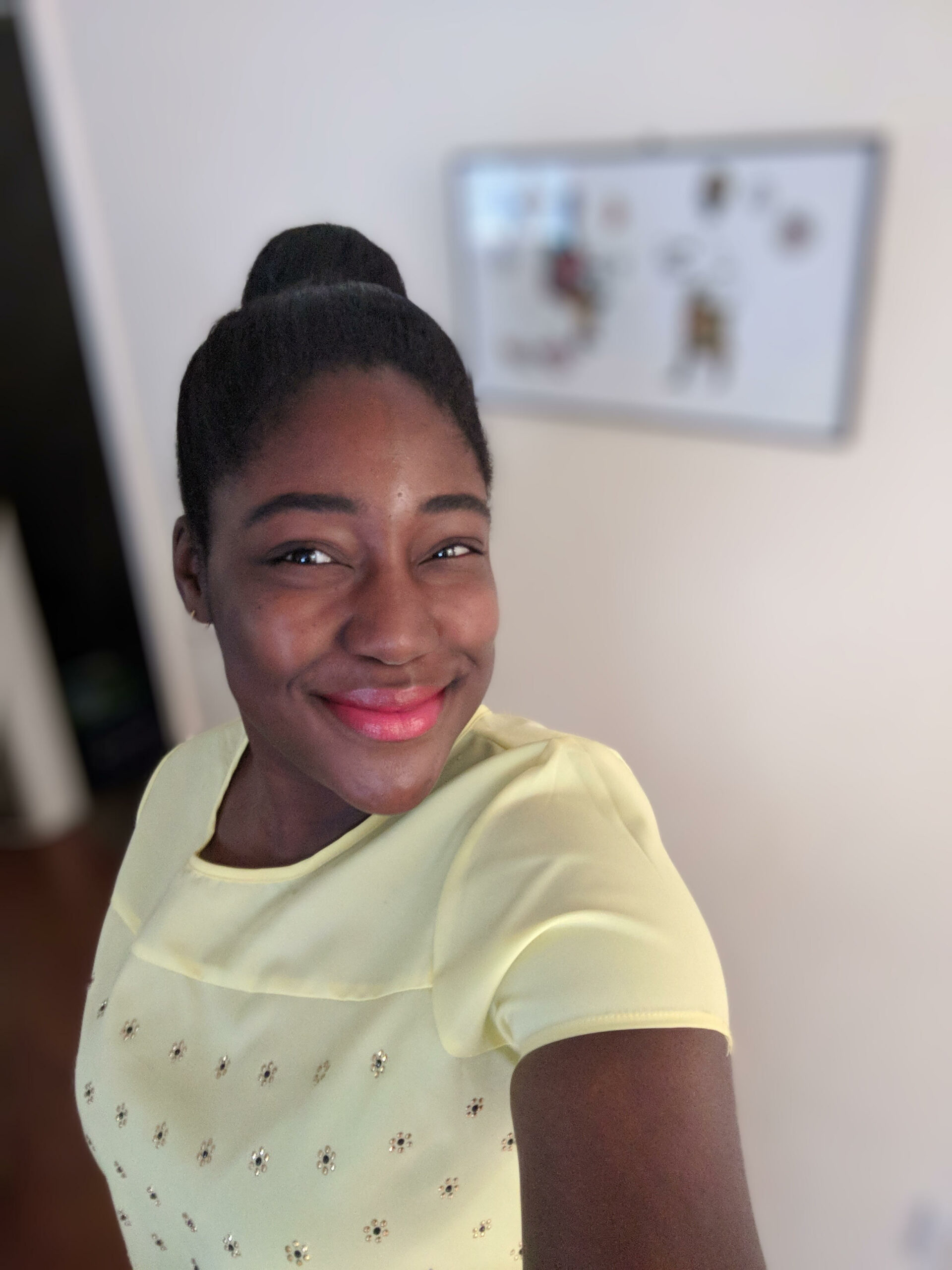 Phoebe Angaye is an alumna of the Scholastic Arts and Writing Awards for winning a Silver Key in 2015. Phoebe was one of the essay winners of an essay contest held by the Texas Teen Book Festival in collaboration with We Need Diverse Books, which discussed the need for diverse books in the industry in 2017. Recently in 2021, she was the winner of the Voyage's First Chapter contest. The judge of the contest, NYT Bestselling Author Melissa de la Cruz, made this remark about Rhythm & Beat's first chapter: "The voice here is amazing, just so vital and real and modern and jumps off the page." She has been published in multiple literary journals and won other contests as well.
You can see her portfolio on her website and you can follow her on Twitter.
Middle Grade

King of the Ring by Max Lance
Max Lance is an author, screenwriter, husband, and father who balances his career with helping to raise a 5-year-old daughter and 20-month-old son in Victoria, BC, Canada.
Max has been enmeshed in the arts since birth. His mother was a Broadway dancer in the original cast of A Chorus Line and now produces a one-act play festival. His parents supported him performing stand-up comedy when he was 13-years-old and he had his first television appearance when he was in college.
After graduating from the University of Southern California's film school, Max wrote a collection of bad date stories that became a bestselling Amazon Kindle Single. The last chapter (not a bad date) is about meeting his wife and writing partner, Jen, while mentoring 5th graders in screenwriting through a non-profit called Young Storytellers. The book sold over 40,000 copies, was on the Amazon Kindle Single Bestseller List for over three months, and continues to sell today.
While writing, Max used his comedy background to teach financial literacy skills to high school students across Los Angeles. He then began working as a production accountant on films that include SPONGEBOB 3, SING 2, and the upcoming MARIO BROTHERS movie for Illumination Entertainment.
Partnering with his wife and co-writer, their feature script, BEST FUNERAL EVER, reached the finals of the Academy's Nicholl Fellowship in Screenwriting. Two years later, they won the award with their feature, THE QUEEN OF SLEAZE. Most recently, Max's debut novel, KING OF THE RING, was awarded Best Middle Grade Novel by the Book Pipeline Awards.
Originally from New York City and Connecticut, Max lived in Los Angeles where he met his wife. Their family then moved to Victoria, BC, Canada. Max is keen on seeking out competitors for nerdy board game nights, traveling to national parks, planning public transit adventures, and throwing his kids on the back of his Canada Dad bike. He is nothing if not persistent in his career. Or at least when he faces rejection, he does not get the hint.
Nonfiction

We Can't All Be Famous by Keesha Beckford
"Take your passion. . . and make it happen!" 10-year-old me bopped around my living room to the theme song from the movie Flashdance. Irene Cara belted out lyrics that summed it all the way up for me. "Dancer or bust baby!" I knew this when I was three years old. Dance was my life, what I wanted to do, and who I was. Back then, I took classes at Studio E, a small but mighty neighborhood dance school in Queens, New York. Several of my classmates were accepted to the prestigious School of American Ballet, from which they went on to dance in companies such as the Suzanne Farrell Ballet, Atlanta Ballet, and Miami City Ballet. Studio E nurtured my talents and my young dancer's soul.
I was awarded a work-study scholarship to take classes at Steps on Broadway when I was 14. Steps is a big-time supercenter of dance, where master teachers host dance icons from American Ballet Theatre, New York City Ballet, and Broadway. Throughout high school, I supplemented my Studio E lessons with big city classes, progressing from a little to a medium fish in the big pond. As a studious Black girl, college—and a prestigious one at that—was a must. I began my first year at Princeton University at the age of 17, in 1989, back in the days when getting into an Ivy League school was like emerging victorious at the church raffle as opposed to simultaneously winning the Powerball and being struck by lightning.
After college, I returned home to New York City and did what I still advise my contemporary dance students to do: audition for everything. After a few months I booked my first job, dancing in the German tour of the rock musical Tabaluga und Lilli. After Tabaluga I opted for concert dance, instead of musical theater. I performed with several small modern dance companies (Steeledance, Amy Marshall Dance Company) and independent choreographers. I also began teaching at the Spence School and Trinity School, where I was introduced to the world of elite Manhattan private schools.
To escape the NYC grind, my then fiancé, now husband, and I moved to Charlotte, North Carolina, where after teaching at a small competition studio, I was blessed with the opportunity to teach brilliant pre-professional students at the academy of the North Carolina Dance Theatre, an acclaimed company that is now Charlotte Ballet. After three years we moved again to Chicago. I was hired as an adjunct professor at The Dance Center of Columbia College Chicago, and as faculty member at Dance Center Evanston, a little gem of a school that sends dancers to powerhouse college programs such as USC Kaufman, Juilliard, and State University of New York at Purchase.
I remain an adjunct faculty member at The Dance Center of Columbia College Chicago, where I have taught jazz, modern, and ballet since 2006. I also serve as the Youth Division Liaison and as a faculty member at The Joffrey Academy of Dance, Official School of the Joffrey Ballet, teaching children through adults and beginners through trainee level. I am a sought-after instructor in the Chicago area, where my guest teaching credits include Chicago National Association of Dance Masters (CNADM), DMW (Dance Masters of Wisconsin), The Cecchetti Workshop, and teaching company class for professional companies such as Thodos Dance Chicago and Luna Negra Dance Chicago. I am an innovator at the Joffrey Academy, where I recently launched two successful and significant entities: the BIPOC Academy Committee, a group where families and dancers of color can find support, and I co-founded the JATTÉ (Joffrey Academy Trainee Teaching Endorsement) a program to give trainee level students practical teaching experience to prepare them to successfully train students if they choose to do so.
Two of my best pieces about dance, Words of Wisdom From An Older Dancer and A Letter From Your Dance Teacher have appeared in the Huffington Post. My work also appears in Scary Mommy, in the anthology You Have Lipstick on Your Teeth, and in the NYT bestselling I Just Want to Pee Alone anthologies. My piece "Dear White Mom" was viewed over 1 million times and won a 2015 BlogHer Voice of the Year Award for Impact.
– Runners-Up –
Literary

Watersnakes by Carmelita N. Zappalà
Mystery / Thriller

Chasing a Ghost by Jessica Glynn
Sci-Fi/Fantasy
The Tree of Dreams by Corey Buhay
Young Adult
Reasons to Hate Me by Susan Metallo
Middle Grade
Defiers by Brendan Hall
Nonfiction
Ditch Your Sh*t!: How to Declutter the Crap Out of Your Life and Home by Kate Evans