– Grand Prize Winners –
Literary
Vermilion by Vimi Bajaj
Vimi Bajaj is a writer and physician based in Chicago. A graduate of The Bennington Writing Seminars, she writes about the various ways that misogyny and patriarchal mindsets are embedded within the Indian culture. Her work has been published in The Writer's Chronicle, The Asian American Literary Review, The Doctor T.J. Eckleburg Review, Panorama, the Journal of Intelligent Travel, and The Bristol Short Story Prize Anthology 2016. In addition, her short story, Nadine, is forthcoming as an Audible Original.
Her novel, Vermilion is a work of international literary fiction and takes place in modern day India, at a time when violence against women has reached critical mass. Ranging from the newsrooms of the New India to the 'whiskey parties' of the Delhi elite and the tea-stall conversations of the urban poor, Vermilion is an exploration of an India where even the poor have cell phones and internet access, where village rituals coincide with cable TV, and there is finally space for the truth to emerge, if only a few courageous individuals can be heard.
Mystery / Thriller
Kill for Love by Laura Picklesimer
Kill for Love is a satirical thriller that follows a wealthy sorority member's killing spree through the upscale streets of West L.A. The novel subverts the traditional serial killer narrative, featuring a female antihero who preys upon young, attractive men. The book weaves a darkly humorous tale of privilege and power set against the dangers Los Angeles increasingly faces: Santa Anas, fire, earthquakes and widening income inequality. Kill for Love recently won Arch Street Press's First Chapter Contest and was long listed for the Stockholm Writers Festival's First Pages Prize. This is Laura's debut novel.
Laura's fiction has appeared in Bookwoman, Santa Ana River Review and Gold Man Review, among other publications. She was the grand prize winner of Enizagam Journal's 2018 Fiction Contest (judged by Rachel Khong), received third place in the Women's National Book Association's 2018 YA Fiction Contest and was a finalist for the 2018 Speculative Literature Foundation Diverse Worlds Grant. Laura studied creative writing at UCLA and earned an MFA in Fiction from Long Beach State. She lives in the Los Angeles area and teaches English at Chaffey College.
Nonfiction
Southside 5: The True Story of Unknown African-American Heroes
by Barbara Osteika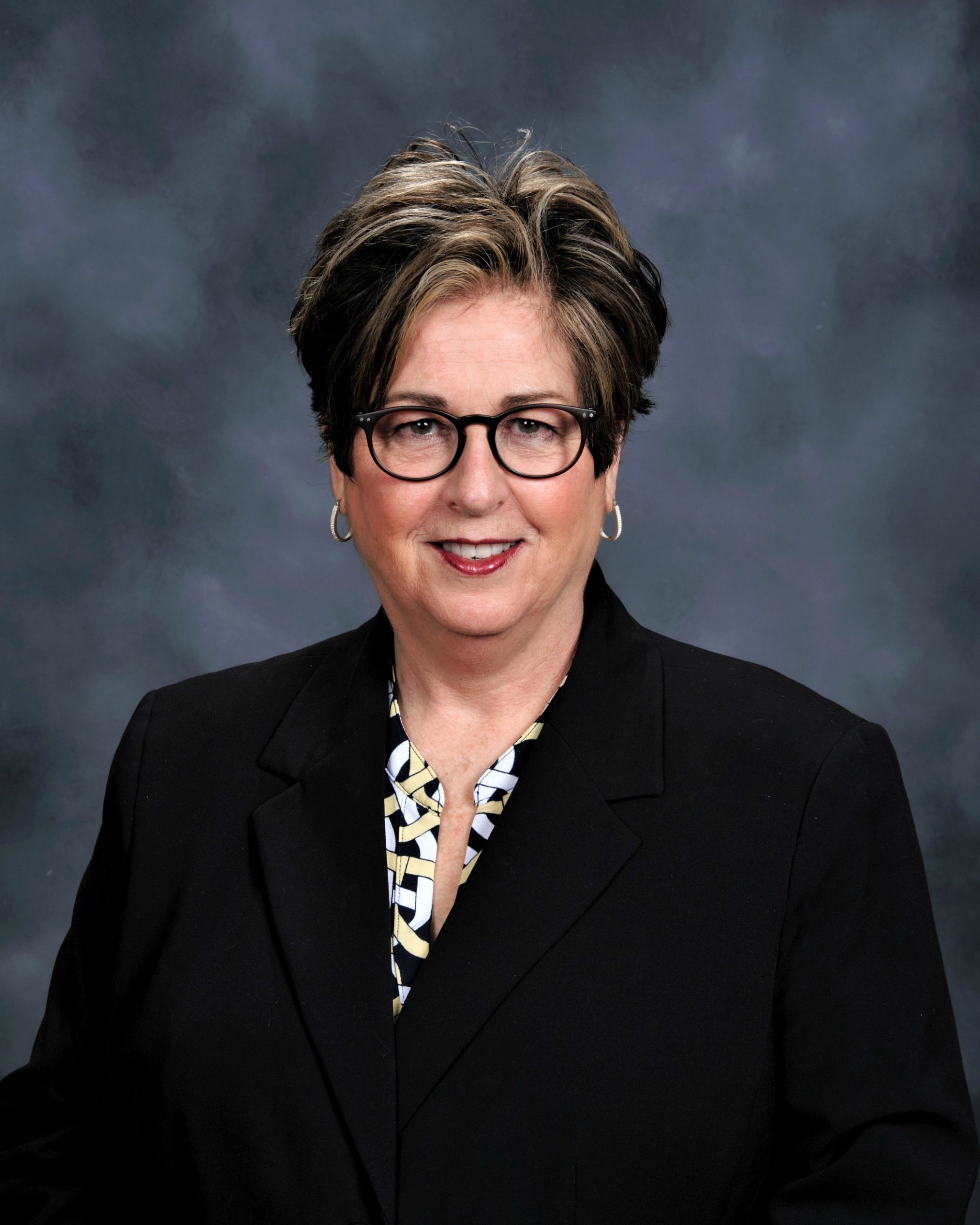 Because she's fascinated by true stories about people who face and overcome formidable challenges and whose voices have never been heard, Barbara Osteika feels compelled to create story forms that spotlight the accomplishments of remarkable unsung heroes. Her narrative nonfiction book, Southside Five, is just that. It describes five African-American Bureau of Prohibition Agents who went undercover and infiltrated the criminal underworld in the 1930s southside neighborhood of Chicago known as Bronzeville. They put their lives on the line for the same government that promoted Jim Crow laws legalizing racial segregation.
These agents helped the Bureau of Prohibition build a national operational undercover program where none previously existed, a program which today remains a critical tool to build complex cases within its legacy agency, the Bureau of Alcohol, Tobacco, Firearms and Explosives (ATF).  Their contributions to the development of the secret, deep, and long-term undercover program to combat organized crime during prohibition can still be seen in law enforcement operations today.
Ms. Osteika served 34 years in the federal government, first as a military intelligence analyst, then as a criminal investigator for ATF, and finally as ATF's first historian. Her fiction and nonfiction works have appeared in publications in print and online including American Blue: Real Stories by Real Cops, Quality Women's Fiction, and Penn-Union: A Journal of The Johns Hopkins University.
She currently lives with her husband/co-writer in Atlanta, Georgia.
Outsider
The Black Space Behind Our Eyes by John Cosgrove
After the death of his close friend, John Cosgrove sold his physical therapy company in New Zealand and embarked on a journey through the Americas, researching his debut manuscript The Black Space Behind Our Eyes: a coming-of-age tale about a young atheist attempting to understand death through an array of Latin culture, shamanistic practices, and like-minded seekers.
John put the finishing touches on his manuscript while working with charity organizations throughout Central and South America, including sea turtle conservation in Costa Rica, reforestation projects in the Amazon Rainforest, and schooling projects in Oaxaca, Mexico.
Due to travel restrictions, John's 2020 adventure from South East Asia to Africa has been put on hold, but after purchasing 25-acres of native forest in New Zealand, he and his wife have now diverted their attention to the protection and development of this land into a retreat aimed at bringing guests back to nature and themselves.
John is currently working on his second manuscript, The Stars Over Hacienda Napoles, a YA novel following four Colombian youths living in the shadow of Pablo Escobar's jungle estate during the aftermath of his assassination in 1993.
When John is not writing, traveling, or working, he spends his time surfing, meditating, and practicing yoga.
Sci-Fi / Fantasy
Heretical by Ari Halevy

Ari Halevy recently earned his MFA from the NYU Graduate Film Program. Since graduating from Carnegie Mellon University, he has written several award-winning screenplays and teleplays praised for his original voice (Austin Film Festival, Screencraft). His debut novel Heretical translates his cinematic imaginings to the page in the immersive world of Sanctum, a sequestered continent molded by a religion shrouded in mystery. Under the rule of a regressive dictatorship, a lowborn thief embarks on a quest to shatter their caste system and uncover the truth behind the holy books.
From a young age, Ari was an avid reader of sci-fi and fantasy epics that tackled complex issues through the lens of distant worlds. While working at Jane Startz Productions, he studied the process of adapting books into films firsthand, which ultimately inspired him to capture his most ambitious story in a novel. No matter the medium, Ari highlights the crises of identity and loneliness in gay men whether they exist in Manhattan or under a dystopian regime. His film Influenced played at online film festivals during the pandemic and can be seen in the HollyShorts Monthly Screening Series.
Young Adult
The Drama Queen Who Cried Wolf by Jocelyn Rish
Jocelyn Rish is a writer and filmmaker who loves exploring the magic of stories in all their formats. Her short stories have been published in Highlights for Children and The Post & Courier, and she previously wrote for the MTV News website. Her debut book will be published in the fall of 2021 by Running Press Kids, an imprint of Hachette. It's a nonfiction picture book called Battle of the Butts, about ten animals that do weird things with their butts.
Jocelyn has won awards for her short stories, screenplays, short films, and novels, including the 2013 SCBWI WIP Grant for Contemporary Novel for Young People, 2009 Highlights Fiction contest, and two different grants to turn her short stories into short films: Saying Goodbye and High Heels & Hoodoo. She and her brother also won a grant to create a feature-length horror anthology called Grave Intentions, which just secured distribution.
Jocelyn's young adult mystery The Drama Queen Who Cried Wolf is about a sixteen-year-old with a notorious overactive imagination who discovers a body in the woods that disappears before she leads the police to it. Since no one believes her, she must access her inner Veronica Mars to prove there's truly a killer on the loose before she becomes the next victim.
When Jocelyn's not writing or doomscrolling social media, she tutors elementary school kids struggling to read through Reading Partners. Jocelyn lives outside of Charleston, SC, with her dogs.
Follow: Twitter | Instagram | YouTube
– Finalists –
Literary

A Delicate Marriage by Margarita Barresi
The Speed of Free Fall by Liz Fyne
Mystery / Thriller

A Cypress Tree Has No Shadow by Kevin Neill
Still Life by Jennifer & Jessica Slee
Nonfiction
How to Tell What's True in a Post-Truth Society: A Guidebook for Identifying Fake News, Alternative Facts, and Other Forms of Propaganda
by Samuel Spitale
Mirrors on Fire: a Jewish Girl Entangled in Iran's Islamic Revolution
by Guita Sazan
Outsider
Ring by Michelle Lerner
Satan's Diary by Nicholas Ponticello
Sci-Fi / Fantasy
The Measure by Nikki Erlick
Unrelenting by Jessi Honard & Marie Parks
Young Adult
Two Truths and a Guy (fka Fraternally Yours) by Jeannine Henvey
The Cross Queen by Ciara Duggan