– Grand Prize Winner –
WNEW: An American Radio Tragedy by Dan McCue
Dan McCue is the Content Editor of The Well News. McCue has over two decades of experience in covering government, politics, business, the environment and law. He began his career in media as an editorial staff assistant at the New Yorker magazine. Since then his work has been published in a number of publications including the Stuart News, Renewable Energy Magazine, the Charleston Regional Business Journal, Newsday, the Riverdale Press, Hartford Courant, World Trade Magazine, and Courthouse News Service, among others.
He also hosted his own public affair's cable television program, "Insight Nassau," was a regular panelist on News 12 Long Island's "Reporter's Roundable" program and made frequent guest appearances on WGBB radio on Long Island, speaking on government, politics and business.
– Finalists –
Delivered by Midwives by Jenny M. Luke
Although a Briti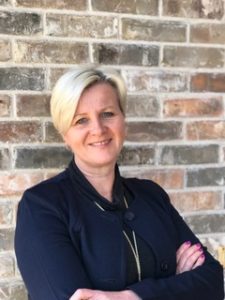 sh-trained nurse-midwife, Jenny M. Luke writes from the perspective of a historian. Her interest in the history of midwifery was piqued thirty years ago when she arrived in the U.S. and discovered a great difference in the perception of midwifery between Britons and Americans. Delivered by Midwives: African American Midwifery in the Twentieth Century South is a result of many years of study throughout her bachelor and masters degrees in history, and her tenure as a research fellow in 2017. The 2019 winner of the American Association for the History of Nursing Lavinia L. Dock Award for exemplary research and writing, Delivered by Midwives is also "compelling and approachable" (mugglenet.com) to a general audience. Her essay on African American midwife, Margaret Charles Smith, was published in the book, Alabama Women: Their Lives and Times.
She lives with her husband in North Texas. They have two grown children.
The Senator's Son by Charles Oldham
For Charles Oldham, The Senator's Son is his first published book, but it is the product of several lifelong passions. Charles was born and raised in Sanford, North Carolina, the son of a community college professor and a math teacher. His parents instilled in him a natural curiosity, and a love for reading. Early on, Charles had a special interest in history and politics, most especially that of North Carolina, where his family roots go back more than two centuries. He also has a keen eye for mysteries, for searching out the details of a story that needs to be explored. It is a talent that led him to become an attorney.
Charles graduated from Davidson College, and from law school at the University of Georgia in 2000. Afterward he practiced law in Sanford for a time, including a term as President of the Lee County Bar Association. He now lives in Charlotte, where for ten years he had a solo legal practice focused on criminal defense and civil litigation.
He is currently at work on his second book, which also deals with a fascinating — but little studied until now —- true crime story from eastern North Carolina.
In his spare time, Charles can be found doing just about anything outdoors, especially hiking and camping. He also loves spending time with his family in the summer at their favorite vacation spots, including Ocean Isle Beach and Lake Junaluska in the mountains.
Follow on: Website